Visual Arts Centre – Kids Art Jamming Birthday Party Venue
Thinking of throwing a fun-filled birthday party for your child? Why not surprise your child by throwing a themed Art Jamming Birthday Party for him/her! The Visual Arts Centre offers a unique, fun and memorable way to celebrate your child's birthday in the studio! 
The arrival of new year once again greets many parents with the dilemma of new possible ways to celebrate their kids birthday! What can I do to ensure a different and fun birthday celebration for him/her? Will it just be cake cutting over a meal or should we spice things up this year? Fret not ! The Visual Arts Centre presents you our kids Art Jamming Birthday Party as a possible option you can opt for!
Why choose Art Jamming as an alternative form of throwing a Birthday Party?
Say goodbye to the mundane and conventional way of throwing a Birthday Party!

Your child and his/her friends will be able to deepen their friendships while creating special and unforgettable memories with one another through Art Jamming!
Do not fret as neither your child nor his/her friends need to be an Art student or someone who has prior background with Art to Art Jam! The main point of the activity is to have fun with friends, with no stress to produce the perfect art piece. Hence, regardless proficiency in Art, we assure you that you will have a jolly time engaging in Art Jamming with your friends 🙂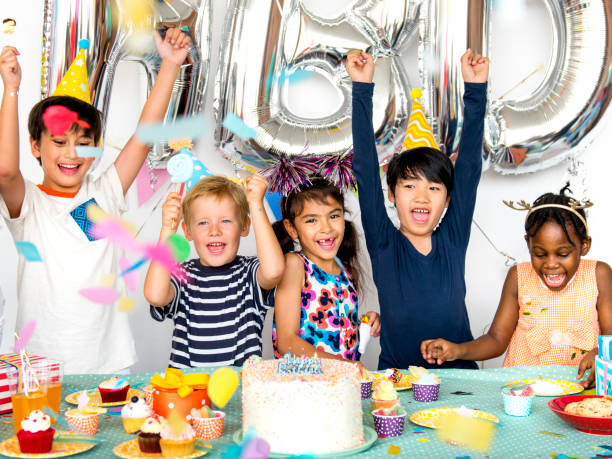 Art jamming is a unique activity, which encourages children to tap on their imagination and showcase it in the form of paintings. Not only is art jamming fun, but it also stimulates cognitive thinking and development of motor skills. It is a process that enables your child and his/her friends to bring unleash their inner creativity and create a masterpiece in a cozy and non-judgemental environment ~
As there are no rules, children have the freedom to express their emotions and imagination as they experiment with materials. Through engaging in art with friends, kids are able to nurture their learning and social development skills. In other words, your child would be learning and playing at the same time!
Rest assured that the Visual Arts Centre provides all the necessary art materials, aprons and paints required for Art Jamming! We will also take care of the clean-up for you. All you have to do is make a booking with us, bring your imagination and have a blast with their friends!
Details of our Kids Art Jamming Birthday Party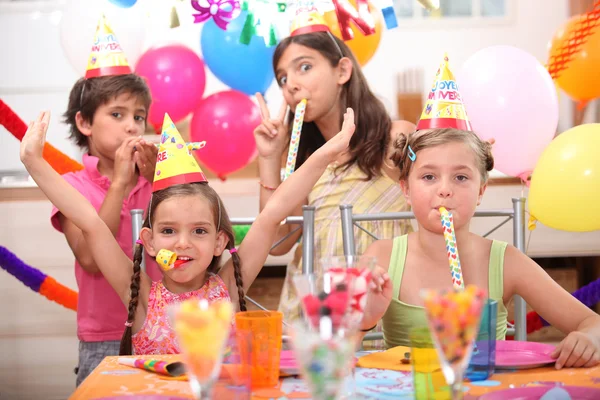 Price for kids : $50 nett / pax
Choice of art activity: Acrylic painting art jamming (suitable for ages 7 years old and above), Mixed media collage art and craft (suitable for ages 5 and above), Chinese ink painting workshop (suitable for ages 5 and above)
Estimated Duration : 1.5 Hours to 2 Hours art activity + 1.5 Hours usage of venue
External food and catering are allowed
Birthday goodie bag for all kids
**  Kids who participate in the Art Jamming will walk away with a painted canvas of 30x30cm or 40x40cm!!
Choice of Activity
The Visual Arts Centre offers a wide variety of Art Jamming activities. Do let us know your preference. We will then prepare the venue accordingly and take care of the Art materials required for the activity!
Acrylic Painting Art Jamming
Acrylic is an interesting medium that has many advantages, mainly that it is water soluble and polymer based and hence easily manipulated. Acrylics are non-toxic and can be used without mixing with other additional materials such as oil, unlike that of oil painting. This medium is also known for it's vibrant and beautiful end product!
Your child and his/her friends can start off with sketching their desired subject on the canvas. The subject they choose to portray on the canvas may be according to the theme of the birthday party chosen by your child !
Mixed Media Collage Art and Craft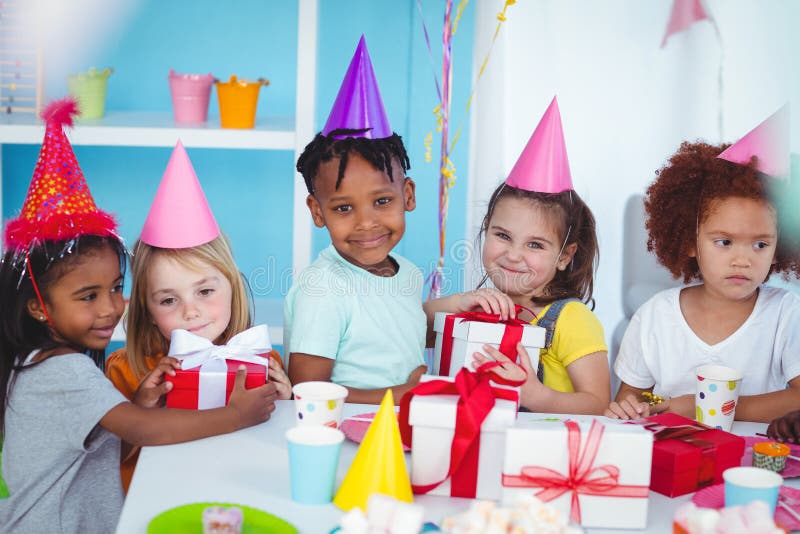 In this activity, your child and his/her friends will be able to create unique artworks using a variety of art mediums!
They can use magazines, coloured paper and paint provided to create magnificent Art and Craft pieces together!
Chinese Ink Painting
Let your child and his/her friends go through a calming and spiritual experience as they experience the smooth silkiness of Chinese Ink on paper. Watch as the ink spreads and fans out beautifully on wet paper.
Everyone paints a little differently as an expression of their individuality and uniqueness. They will be able to feel the stress being relieved from their mind and body amidst the stress from school!
Themes offered for the Kids Art Jamming Birthday Party:
Is your child interested in Marvel superheroes? Harry Potter? Peppa Pig? Or others?
Here are a few themes that you can consider :
1. Colour scheme (eg Pastel)
2. Favourite character (eg Mickey Mouse)
3. Others (eg Jungle)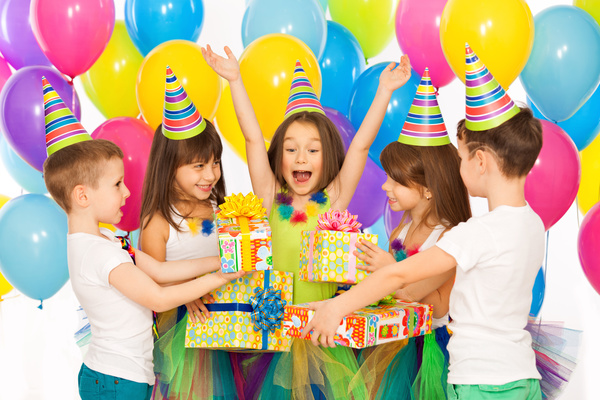 Do feel free to tell us the theme that your child desires for his/her party! We will then tailor a personalised birthday programme (games) according to the theme chosen just for your child! We would love to go the extra mile to make your kid's birthday party extra special!!
Do inform your child's friends of the theme chosen such that they can dress to match the theme!
What we provide @ the Kids Art Jamming Birthday Party session:

Fully air-conditioned

Water dispenser

A little pantry filled with local snacks and drinks

Mini fridge

Music

Tables and Chairs

Painting materials (canvas, paint, brushes & aprons)
Creative Kids Art Immersion Course
If your child is interested in Arts and wants to develop his/her potential in Art, the Visual Arts Centre offers the perfect course for him/her! The Visual Arts Centre offers Creative Kids Art Immersion Course, which is a possible course your child may be keen on joining!
This course provides opportunities for children (aged 4-10 years) to develop artistic knowledge and skills through a range of media, forms and expressions. Students will be able to experience different medias such as Acrylic, Oil Pastels, Markers, watercolour and even Chinese Calligraphy!
Click here to find out more about the Creative Kids Art Immersion Course!
Enquire Now!
Address:
10 Penang Road, #01-02 Dhoby Ghaut Green, Singapore 238469
 Hours:
Monday to Sunday: 11am – 8pm
Closed on Public Holidays, except by appointment.
Tel:
6255 0711 / 6733 2155
Email: 
Website:
About the Visual Arts Centre
The Visual Arts Centre specialises in Art Jamming events like birthdays, corporate team building events and more!
We create a vibrant and colourful Art Jamming session that offers everyone the chance to create their very own artworks! Unleash your creativity and let your imagination run free! No qualifications or experience is required – a fusion of creativity, curiosity and playfulness is all you need to have a fun time!
We are proud to be one of Singapore's leading Art Jamming providers, and we hope to give you and your child an unforgettable Art Jamming birthday experience very soon!
Enquire Now to make a reservation enquiry before slots run out!
How do I get there?
By MRT: 
Dhoby Ghaut MRT Station (NS24/NE6/CC1)
Exit A & B (15 metres walk)
From Exit A: Take the escalator up to street level and take right (park side) Continue on the path, turn right to see Visual Arts Centre (10 metres)
By Bus:
Bus Stop 08031 (Penang Road)
7, 14, 16, 36, 65, 77, 106, 111, 124, 128, 162, 167, 171, 174, 175, 190, 700, 972
Bus Stop 08057 (Orchard Road)
7, 14, 16, 36, 77, 106, 111, 124, 162, 167, 171, 174, 175, 190, 700, 972
By Car:
Parking is available at many shopping malls and buildings within a few minutes walk away: Atrium@Orchard, Plaza Singapura, The Cathay, Singapore Shopping Centre, and Haw Par Centre.
Landmarks near us:
The MacDonald House, Plaza Singapura, The Cathay, SOTA, SMU, Rendezvous Hotel